Fool's Gold is a chaotic couch co-op tomb-raiding game in which two players work together to grab as much treasure as they can and use a variety of transportation devices to get the treasure back to their escape vehicle before time runs out. Players will contend with a variety of deadly traps and perilous enemies while solving environmental puzzles, in order to grab the most valuable treasure and ultimately get the highest score possible! It mashes the frantic, quickfire co-op play of Overcooked with Indiana Jones-style tombs, traps, and adventure to create a uniquely tumultuous teamwork experience.
Overall, we aim to have made decent progress with Fool's Gold throughout DunDev. We plan to move the project forward from its current early stage to a prototype that features a finished mid-point level from the intended final game release. This would include developing a new level with our iterated mechanics, refined art style and overhauled sound.
We anticipate this to be done beyond DunDev, in which our goal with the project is to secure a publishing deal and release to the commercial market in just under 2 years upon investment.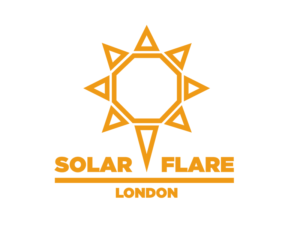 "Solar Flare London is a small indie studio comprised of Games Design graduates from Brunel University London. Based in West London, we've been operating for just over a year and are looking to establish our studio in the commercial market with Fool's Gold. Design is at the heart of our team make-up, with Max as the lead, Jake as programmer, Del as the artist and Spike in charge of sound. The main plan for DunDev is to make decent progress with our prototype and get it closer to the stage where we'll consider it 'publisher ready'.
At Solar Flare, we like to view ourselves as developing with old-school game practices in mind, while adopting a modern approach to design. Our key company pillars are to emphasize game feel, take inspiration but not imitate, and to create an honest gameplay-focused experience. Beyond DunDev and releasing Fool's Gold, we wish to be a studio that players can trust and have faith that we will deliver something fun and unique, having built up a portfolio of fun and exciting games. Ultimately, we wish to be part of the next generation of passionate game developers."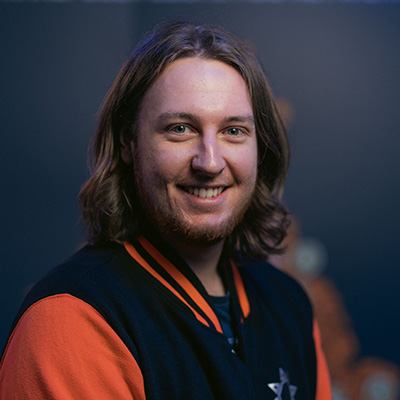 Max Elmore
Studio Lead
My name's Max and I'm the Studio Lead here at Solar Flare London. Specifically, my role is in production, design and biz dev, where I usually see my purpose as taking the pressure off the team so they can focus on what they do best. I love working with these guys, having known them for over 4 years, starting up a studio together and operating as a business for over a year now.
I have a deep rooted passion for game design, which I studied throughout my time at Brunel University and found my skillset in production; a process I quite enjoy. Games are very much my life, where I have a huge fondness for the 2000s, specifically games that feel good to play and are a bit quirky. My goals are aligned with the studio - I wish to run a games studio that is renowned for making honest, fun and joyous experiences that hopefully inspire people in the same way I was with games I grew up with.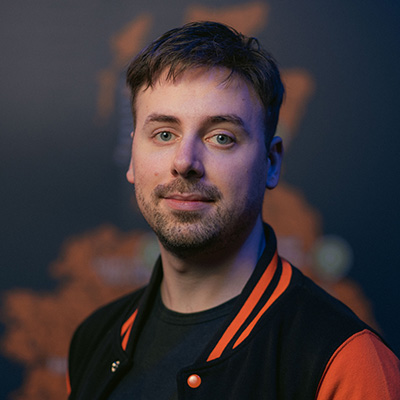 Jake Denton
Programmer / Designer
Hey, I'm Jake, programmer and designer here at Solar Flare London. I specialise in designing and prototyping active, real-time game mechanics and systems with a primary focus on fun and game feel. I'm the old man of the group, but with my age comes an earlier background in game dev and games media, and a reverence for the eclectic line-up of weird, wonderful, and often niche games of the 90s and early 2000s.
It was these early experiences that have inspired me to want to make games since the age of seven, and it is the spirit of these games that continue to influence my work today. With every project, I hope to invoke the same senses of wonder, joy, and laughter that captivated me all those years ago, and with any luck will captivate the next generation of young game designers too.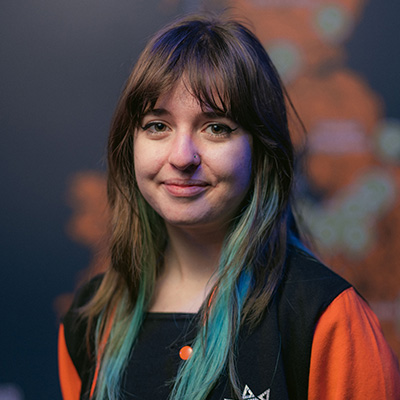 Del Manno
Artist (3D + 2D)
I'm the artist for Solar Flare London. I love to be involved in all aspects of the visual aesthetic of our games. I will get stuck into 3D, 2D, UI and graphic design and embrace their unique challenges. I also love to be involved in design discussions to see how the visuals I create can compliment the user experience intended by the design.
I was drawn to gaming from a young age after being set loose on the family computer, quickly finding the flash games and MMOs that would dominate my free time. From then I knew I would try to find my place in the games industry and am thrilled to begin my career freely exploring art as part of my indie team.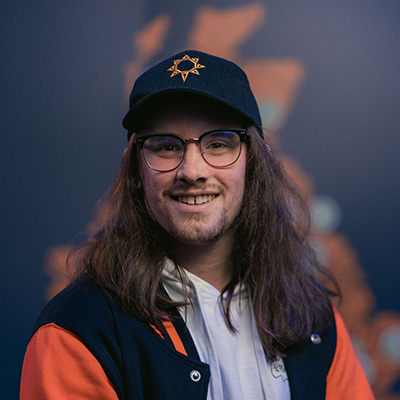 Spike Foster
Audio / Designer / Social Media
At Solar Flare London I take the role of Audio Designer and Designer. I create all the sounds in our games from the characters footsteps to all the music. My favourite part of the process is creating the soundtracks, I come from a music production background so giving the games added spice through music is my bread and butter!
I also tackle the design of our games and I am always striving to come up with fresh ideas that make us stand out from the crowd. My love of games started from a young age with the original 2004 Star Wars Battlefront 2 and I haven't put down the controller since. It is my hope that one day the games from Solar Flare London will inspire the next generation of game designers.