Four past-Tranzfuser studios (from years 2020 – 2023) have been selected to be based in Scotland's Sunniest City in January 2024, tasked with focusing on nothing other than nailing the business and creative aspects of their current project.
DunDev acts as a catalyst for  entrepreneurial past-Tranzfuser studios to focus on the important stuff; making games and the business of making games. Teams are provided with accommodation, office space and prize money to ensure the time spent on the programme can be channelled exclusively into the development,  the team's game and their studio.
Four studios have been selected from the acclaimed national graduate talent competition, Tranzfuser, to join us in Dundee in January 2024 for four weeks. 
During this time, the studios will receive structured support to build on their successful endeavours in Tranzfuser and beyond.
Each studio will be provided with top quality living accommodation, office space and prize of value up to £10,000 (dependent on team size) to support their time at DunDev.
At the end of DunDev, the participating studios will be invited to pitch to the UK Games Fund for grants of up to £25,000* for the continued commercial development of their games. Importantly, as part of this pitching process, teams will be asked to demonstrate what they have learned during  DunDev.
*Total grant on available for 2023 Tranzfuser teams not to exceed £25,000 inclusive of any funding secured at end of competition.
Whether selected for funding or not, all participating studios will receive tailored one-to-one support from hand-picked UKGTF community members, helping to translate any ideas for growth as a sustainable studio generated during DunDev – into practical application. 
    Entrepreneurialism, creativity, business management skills and technological innovation will form the pillars of DunDev, with teams encouraged during the hot-housing to accelerate their learning in the art of running a successful independent game development studio.
Length of programme – 4 weeks
Value of DunDev package (accommodation, consultancy, office space)- £10k
Value of possible grants on offer - £25,000
Size of UKGTF Community - 300+ funded projects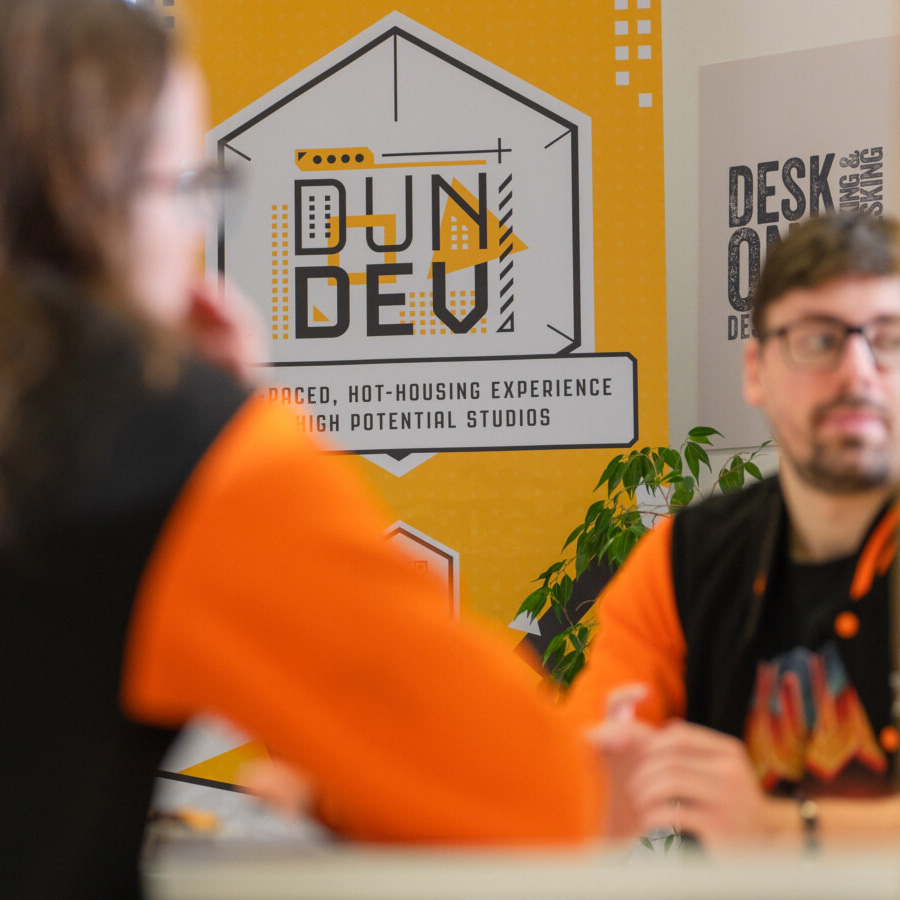 Applications from Tranzfuser teams 2020 – 2023 have been assessed by the UKGTF team.
Studios must have 3-6 team members that are available to attend for the full duration of DunDev.
Studios from previous years of Tranzfuser will be established and must have been registered with Companies House (having been formed for some time). This requirement is exclusive to teams 2020 – 2022.
Tranzfuser teams from 2023 must simply be registered with Companies House.
All participating studios are expected to have already worked on the IP they bring to DunDev to some degree, with at least some early concept work demonstrable at time of application.
For 2020 – 2022 studios, the project to be worked on during DunDev is not required to be the same as that which was developed during Tranzfuser.
2023 Tranzfuser teams are encouraged to apply with the project as worked on during their time on the competition.
All individual team members in attendance must be committed to actively contributing to DunDev in-person during working hours over the course of the event.
What can the studios get out of DunDev?
Participating studios will be awarded a prize of up to £10,000 in value (Ts & Cs apply). This will be a mixture of cash and in-kind project support.
DunDev will provide each team with tailored support by way of expert consultancy, specific to their needs.
All studios will be invited to pitch to the UK Games Fund review panel at the end of DunDev for grant support of up to £25,000 for the continued commercial development of the project worked on during the event.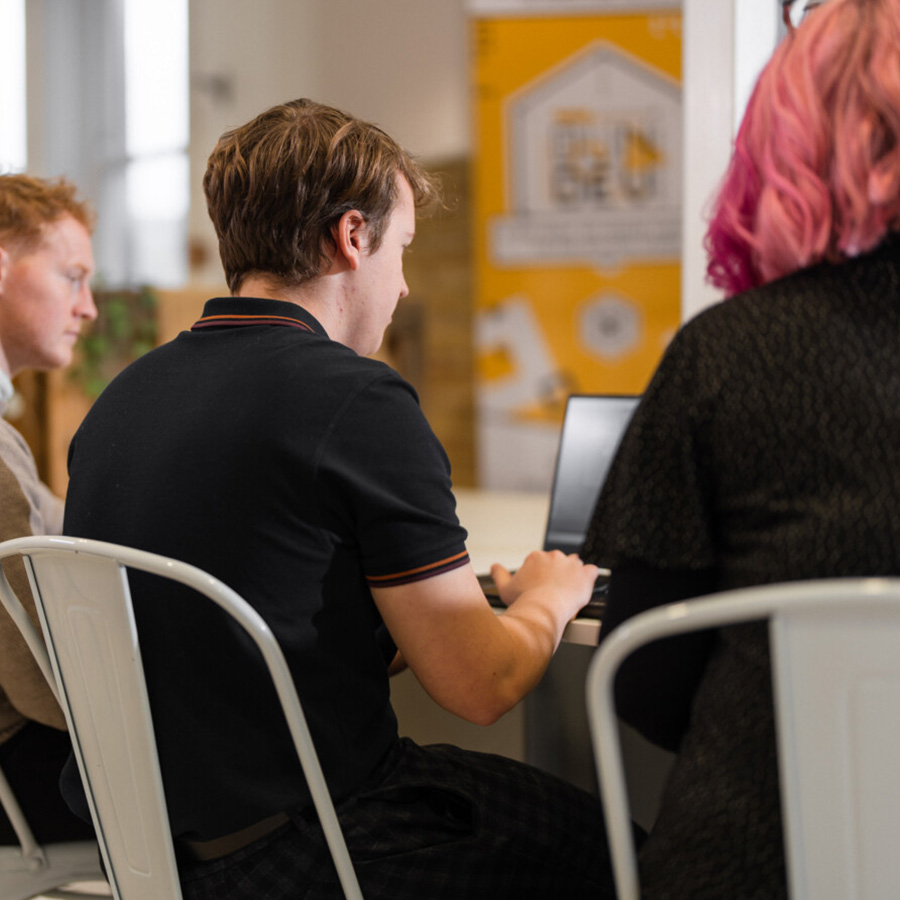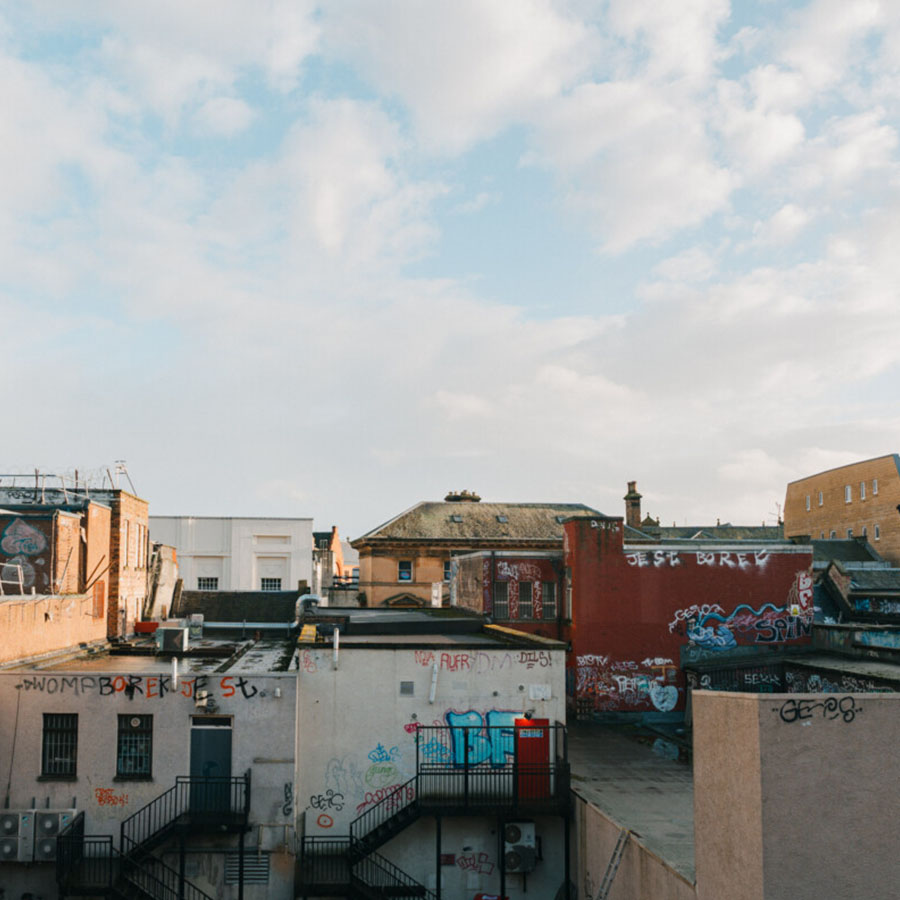 What will the studios learn?
Our experience has taught us that co-located early-stage teams and companies face synergistic needs and challenges. Tackling these with the asset of being able to benefit from benchmarking against other young companies brings significant wins and accelerates progress towards financial sustainability.
But it's not all about money; cross-testing and creative reviews of content development, interfaces and game mechanics provides useful externality.
Teams will experience opportunities that will prove transformational for their entrepreneurial success, with structured support and the possibility to expand their professional networks as well as the potential of securing further development funding from the UK Games Fund.
With input from industry veterans, as well as vital peer support from the UKGTF community, DunDev is a unique collaborative learning opportunity for the selected teams, with exclusive access to bespoke business development interventions and tailored one-to-one expert support.
Quotes from the community
The sense of community and collaboration we had with the other teams from working together and living in the same place was unlike any other programme we've taken part in.
Anthony Clarke
JFi Games
We're very fortunate to have been given this opportunity and I imagine would be a huge benefit to any indie company starting out.
Max Elmore
Solar Flare London